The Chair of "Fondation Diane"
in Education for eco-Citizenship & Sustainable Development
Awareness of Eco-citizenship Starts with Education!
Established by "Fondation Diane" and nested at Saint Joseph University of Beirut (USJ) in October 2015, CEEDD educates and raises awareness among citizens, schools, municipalities, NGOs and institutions, on eco-citizenship and sustainable development through five types of interventions:
Inauguration of the Chair of "Fondation Diane" (CEEDD)
The inauguration ceremony of the Chair of "Fondation Diane" was the highlight of the year 2015-2016. Organized on 6 May 2016 at USJ, under the patronage of H.E. Mr. Ghassan Salameh, Former Minister of Culture of Lebanon, Former Special Advisor to the UN Secretary-General, in the presence of H.E. Emanuel Bonne, French Ambassador to Lebanon, Mr. Nicolas Hulot, President of "Nicolas Hulot Foundation for Nature and Humans", Professor Salim Daccache s.j., Rector of USJ, Mrs. Diana Fadel, Founder & President of "Fondation Diane", Mr. Fadi El Hage, Chairholder of CEEDD.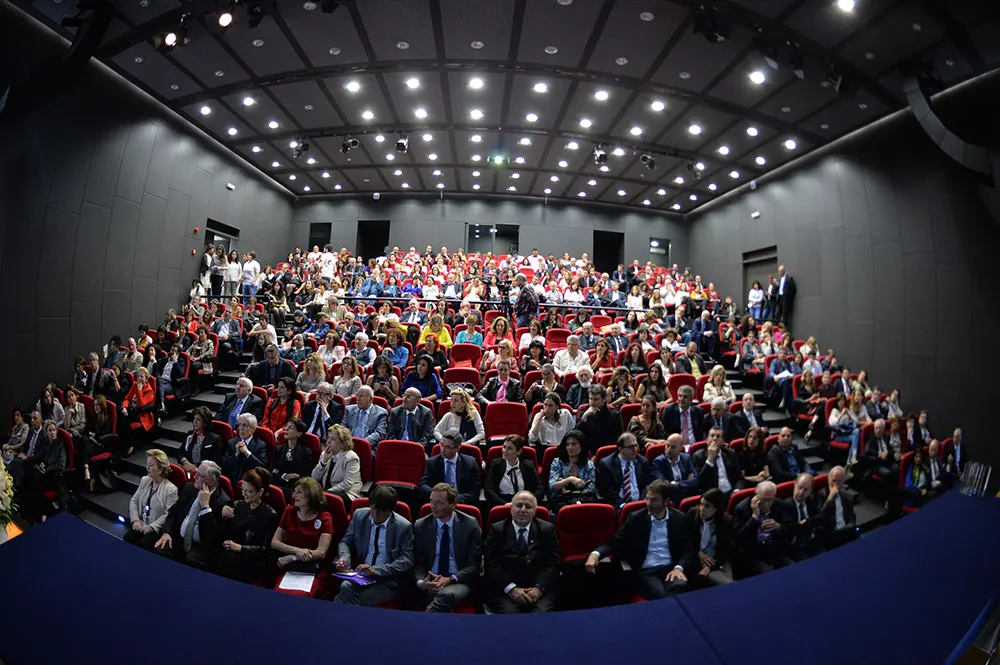 "Fondation Diane has created 3 complementary components: the chair for education, which is at the forefront of a change in mindset, the strategic and financial support to green businesses that give back to nature, and mobilization via the "Citizen Café", which was set up to foster a community of conscious and responsible citizens… Safeguarding Lebanon & the citizens' lives requires Eco-sustainable Development".
"it is therefore up to every citizen to act daily in the interest of environmental preservation, by carrying out eco-gestures in everyday life."
"the need to put youth to the test of being citizens and bearers of a civic sense… Emergence of new generations seriously involved in the process."
"educating about citizenship is not an invitation to passivity or resignation, but rather an encouragement to indignation, action… and even revolt."
"In the 21st century, we are sinking into a cultural crisis, a crisis of civilization that technology alone will not be able to solve".
Good Health & Well-Being: Kick-off Meeting of the UNESCO Chair in "Global Health & Education"
40 participants from all over the world took part in the kick-off meeting of the UNESCO Chair in Education and Health, which took place at UNESCO Headquarters in Paris on 26 and 27 February 2018, including CEEDD, represented by its Chair holder, Dr. Fadi El Hage. The main objective of this meeting was to meet with the main partners of the UNESCO Chair and to explore ways of collaboration with them for the implementation of its 4 year plan.
Committed to promoting the role of quality education (SDG4) in global health & well-being (SDG3), Dr. El Hage focused on the link between health and education with Sustainable Development". He explained about the impact of a sustainable environment on humans health, as well as the importance of humans health and well-being for a sustainable environment, societal commitment and economic stability. He added that strengthening human health is a fundamental pillar for promoting individual, environmental and organizational change.
At the end of his intervention, Dr. El Hage highlighted that an effective scope of work has to be put in place ranging from research to training and communication, which makes it possible to establish procedures for the implementation and evaluation of health education policies at local and national level.