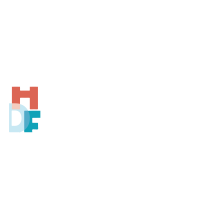 2022 | 100 Ans au Service de la Vie
Mrs. Diana Fadel was honored with a trophy from the Director General of HDF, Pr. Salim Daccache s.j., for the great impact of her unparalleled initiative; Opening the ``1st Social Pediatric Clinic in Lebanon`` that welcomes All Children from 0 to 18 years old, especially the underprivileged ones. 2022 | NGOi Certification
In August 2022, Fondation Diane received the Gold Level of Organizational Certification, provided by the AUB-NGOi. Under the Y-Leap Program (Youth Learning, Entrepreneurship & Innovation Program), funded by the Asfari Foundation, this highly esteemed certification has been made possible after successfully fulfilling the requirements and showing commitments to the governance and administrative structures as well as operational principles of the NGOs with legal compliance to all standards and indicators. 2021 | Golden Appreciation Award
Mrs. Diana Sfeir Fadel, was appointed on 20 May 2021, as an honorary board member in the ``Women Leaders Association" for her outstanding contribution to the Lebanese retail sector. 2021 | Pioneer in the Fight for the Environment & Eco-Sustainable Development
On the occasion of International Women's Day, and within the framework of the "SwitchMed" Green Entrepreneurship Programme in Lebanon, Mrs. Diana Sfeir Fadel was recognized by SwitchMed.eu on March 2021 as a woman pioneer in the fight for the environment and eco-Sustainable Development. 2020 | Resilient Fighter for Women & Life
Mrs. Diana Sfeir Fadel's drive and strong motivation to fight for Civic Awareness and eco-Sustainable Development were featured on February 2020 by Annahar magazine, she who has fought and survived two late-stage deadly cancer diseases, and was haunted by Lebanon's ongoing civic and ecological turmoil. 2019 | Super Angel Award
Mrs. Diana Sfeir Fadel, was awarded the IM Capital ``Super Angel`` trophy by Berytech. She is a graduate of the Seeders – Lebanese Women Angel Fund Masterclass for Business Angels MBA Class of 2018-2019. 2019 | Women On Top
Mrs. Diana Sfeir Fadel's success story was recognized by the "Lebanese League for Women in Business" (LLWB) and Berytech in their ``Women on Top`` series on July 2019, highlighting her journey, challenges and entrepreneurial endeavors as an executive and successful woman entrepreneur.